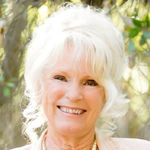 PHYLLIS FRITZ
Broker Associate, DRE 00837019
A little about me
PHYLLIS began her career in Real Estate in 1982 and soon moved into a leadership role both as sales manager and
trainer with Herbert Hawkins Company and in local and state leadership of the Real Estate Associations at the local,
state and national levels. Her experience gained working on the committees and as Azusa/Glendora Association President
and CAR Regional Chair added to her knowledge and
understanding of the Real Estate Industry, which she has employed to
add value for her clients and those who worked for her. In
1996 she opened her own company, Coldwell Banker Millennium in Glendora, including Escrow services and successfully lead
her team of over 45 agents and 7 employees for 25 years.
Having sold the company she is now affiliated as a Broker
Associate focusing on working to make her clients purchase, sales
and leasing of real estate as smooth as possible. TANYA jumped on board over 5 years ago to help with
office management and marketing responsibilities. She received
her real estate associates license soon after and works along
side Phyllis to help their clients meet their real estate and
home ownership goals. She grew up around the industry, lived
and raised a family in Glendora and is active serving our community. This paired with a focus in relocation, she
has created a robust local and national reach.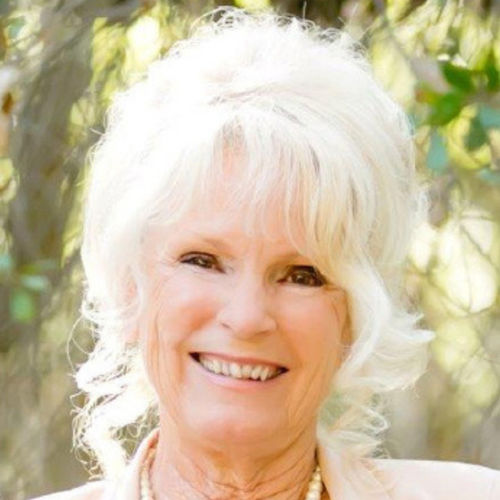 "We would like to extend our deepest gratitude to Matt Bartlett of Hilltop Realty. His kindness and k
…
Read More
nowledge in selling our home was an easy process. Matt guided us through every step of the selling process letting us know when a potential buyer was interested in touring the property and what their thoughts were afterwards. He would call, text and email regularly to keep us updated. He would even call just to see how we were holding up. If you need a real estate agent, Matt Bartlett with Hilltop Realty is the agent you want to work with you. Matt, you made the whole experience seamless and easy. Thank you for all your hard work in getting our home sold in a timely fashion. You are a true and trusted friend. You will always have a place in our hearts. Thank you for always being there in our time of need. Hilltop Realty gained a valuable agent when they welcomed you on to their staff. We would also like to thank Diana Sanchez with Bluebird Escrow. Hilltops in house escrow company. Diana is a valuable asset to Bluebird and to Hilltop making it convenient having everything in one office. Thank You, Sincerely, Armando, Donna, Jaclyn, Anthony and David"
Read Less

"Jade Knight and the entire HillTop Team are a pleasure to work with. Jade grew up in the area and h
…
Read More
as an immense amount of knowledge of the local communities. He helped us find our forever home and guided us through the closing process with ease. Jade is an active member of the community, volunteering for various organizations and always willing to lend a hand. I would not hesitate to trust him with any other future real estate transactions we might have."
Read Less

"Jade is very knowledgeable about his trade and easy to work with."

"Jade is personable, honest and works very hard to help his clients, he will get the most for you."

"Jade was really great! He met with us before we listed our house and did a walk through providing a
…
Read More
dvice of what we could do, if we wanted, to get top dollar. We followed his advice and we accepted an offer well over the asking price. The entire process was very smooth, and we'd definitely work with him again!"
Read Less

"Before choosing a real estate agent, I conducted a lot of research to see who would be the best choi
…
Read More
ce based on the investment they make into their business (time and effort, not necessarily financially) and how they promote themselves. If we are making a large investment, I want our agent to have made similar investments themselves. We spoke with Jade and then met with him at our home. He spent hours answering our questions, providing objective data regarding how many homes he sells and how he finds homes based on the clients needs. He broke down how long listings typically stay on the market, and providing tons of info on comps in the area. We were concerned about finding the right home for our needs. We had a long list of needs for our new home. Jade made the process incredibly easy and took extra steps many other Realtors don't (but should). When he showed us our dream home, we saw his hard work and knowledge of what we were looking for. The escrow process was completely smooth with no problems. "I thought buying a home was stressful?" Not the case with Jade. I think his best quality is his integrity! You can trust him and he's a great listener."
Read Less

"Jade Knight has been a pleasure to work with. His knowledge in construction and background in archit
…
Read More
ecture really make a difference when searching for your forever home. Always so patient, knowledgeable and friendly. I would highly recommend Jade and his team for your real estate needs."
Read Less

"Jade is an amazing Realtor who knows the market extremely well. He has the additional benefit of hav
…
Read More
ing the eye of an architect and contractor to help you with value whether you are selling or purchasing a home! He and his team are very personable, knowledgeable, efficient and professional. I highly recommend Hill Top Real Estate."
Read Less